spend time outdoors during the precious sunny months. Canadians know how to party, and they choose the summer season for a majority of their music festivals. Canada boasts of the best music festivals, with over 20 events every year. There is a Canadian music festival for you regardless of your music choice. Canada's musical culture is diverse, and its landscape is beautiful, making each festival unique in a way. Summer time is the best to discover incredible music in Canada. However, a significant number of Canadians do not know the best summer music festivals.
Below are the top 7 summer music festivals in Canada:
Canadian music week

Canadian music week is the largest music festival in Canada with over 900 bands in more than 60 venues, offering five nights of music.The festival is known as one of the best for networking and showcasing new and emerging artists. Canadian music week is famous for not only being a music festival but also for hosting award shows, comedy festivals, films and educational conferences. The festival runs in early may, kicking off the summer festive season.
Amnesia Rockfest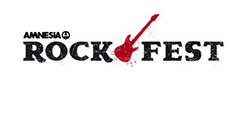 Created a decade ago by a boy aged 17 years with an aim to bring music teams to his small town, Amnesia Rockfest has transformed to be a large rock music festivals in Canada. The festival is located in the Ottawa countryside and offers camping and traveling options. The festival takes place along a river. Some of the most notable festival alumni include System of dawn, Offspring, Blink, and Linkin Park.
Osheaga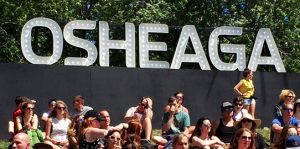 Osheaga is an indie music festival that runs a three-day series of exhibitions and concerts in Montreal.The festival attracts thousands of guests from Europe and North America, making it one of the biggest music festivals all over Canada.Osheaga started as a vision to bring a European festival to Canada.The festival brings a world-class line up to the shores of Sainte-Helene during summer.Due to its popularity, organizers have now added a second week of massive Montreal and a third weekend of iileSoniq, making it a Canadian favorite.
Ottawa Bluesfest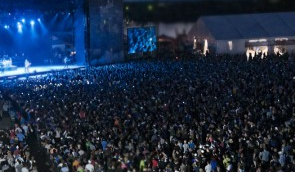 Ottawa Bluesfest started as a small festival over two decades ago, growing rapidly into a ten-day multi-stage event that is one of the best in Canada during summer.The festival sounds like its name, with almost all genres including blues, jazz, rock, funk, soul, folk, rap and urban. Ottawa Bluesfest aims to showcase local, regional, national and international talent.Some of the notable festival alumni include Rush, Run the Jewels, The Tragically Hip and Chance the Rapper.
Pop Montreal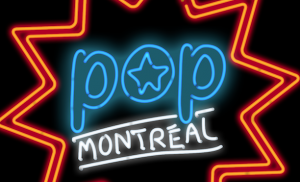 Pop Montreal is a five-day festival that supports independent music and includes fashion shows, symposiums, visual art exhibitions, film screening and after parties.The event attracts over 50,000 guests and features over 400 artists.Venues are scattered across the entire city and range from clubs to parks, cathedrals and individual artists singing in the back of vintage clothing stores.Some of the festival's alumni include Fast Romantics, Wolf Parade, Ivory Hours and Kings of Leon.
Shambhala music festivals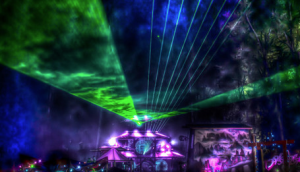 Shambhala music festival started in 1998 when around 500 people gathered at Salmo River Ranch in a party, to showcase music and art.It has since blossomed into a loved Canadian summer festival.Fueled by what festival-goers call 'Shambhalove, the indie festival features over 300 actors across six stages, best seen lit up at night.The festival goes for three days on the quiet ranch, offering underground electronic music coupled with spectacular natural views.
North by North East (NXNE)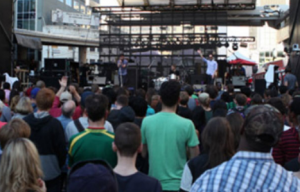 North by North East is one of Toronto's biggest music festivals that runs over a span of five days during summer, attracting both emerging and established artists countrywide.The festival is Canada's answer to Austin's little Omnimedia conference(South by South West).Although the two festivals are cousins, NXNE is more focused on music and hosts more artists, industry conferences, comedy, art, and film, adding up to a major sized showcase festival.Now in its 22nd year, NXNE has seen some musical monarchs such as Flaming Lips, De La Soul and Grimes perform at the music festival.
It is beyond doubt that best season to have outdoor fun in Canada is during summer.Music festivals are one of the best ways to spend time with friends and loved ones.Despite there being tens of music festivals in Canada during summer, the above festivals are the best of the best.Try them out next summer and you will have an experience of a lifetime.